Mad Tea Party @ Royal/T, March 21, 2009 hosted by The Valley of The Dolls

Hello,
This is my first time posting here (I lurk everyday) and I would like to share some info about the upcoming Mad Tea Party on Saturday March 21, 2009 hosted by The Valley of the Dolls at Royal/T. The theme is Alice in Wonderland and it will be a gathering for Lolitas and doll collectors to enjoy. Please show us what you've been collecting. All dolls are welcome! There will be doll-sized Wonderland sets for dolly displays and photos. IPC will be the DJ for this event!
Royal/T will be preparing a special "Alice" high tea assortment in addition to their menu. Valley has always been very generous with their raffle prizes and this time will be raffling off limited eddition "Another Alice" themed dolls.
Details are under the cut and I hope you can join us in the adventure!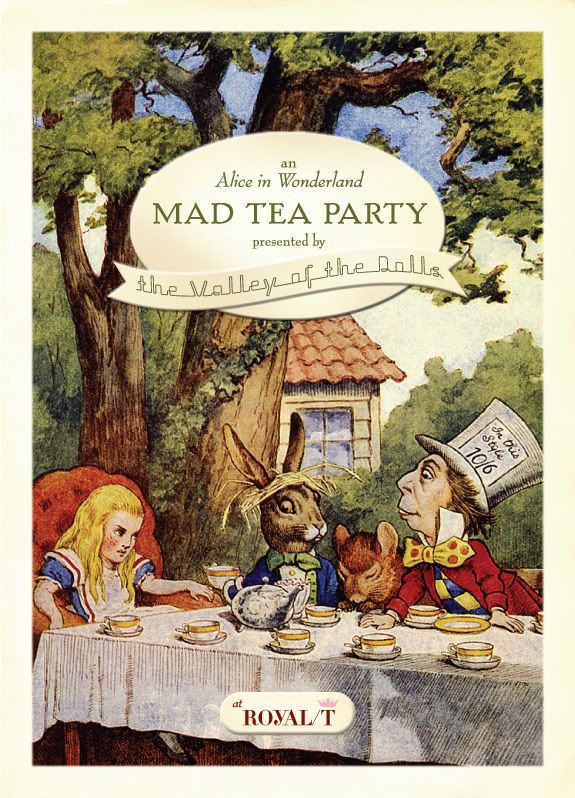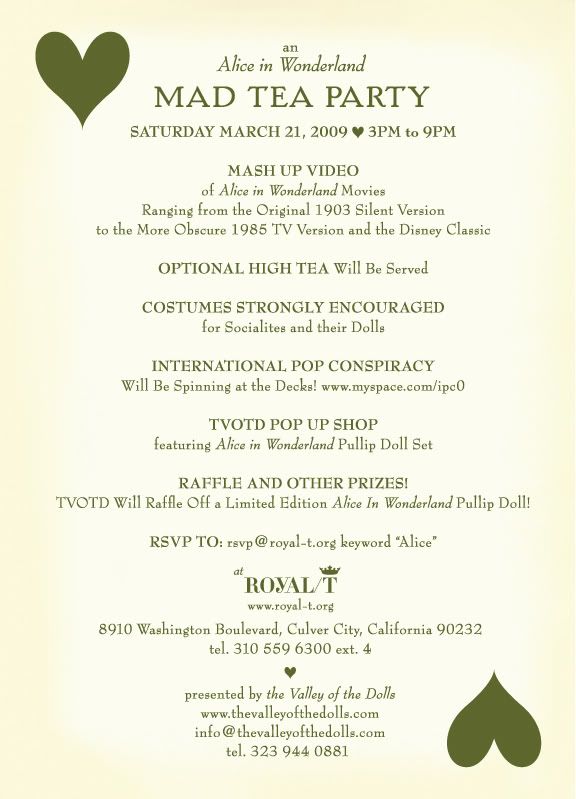 This just in...
We have confirmed the following:
- Giant chess board for the party.
- Fantasy photo backdrop